ADG Welding & Industrial Supplies is committed to being one of Sydney's leading welding supply specialists in both product and technical knowledge. To compliment this we offer a huge range of products to support your business from hand tools to bathroom supplies to PPE.

ADG Welding Supplies was formed in 1982 and changed hands in 2003. More information about the past can be found
in "History" below.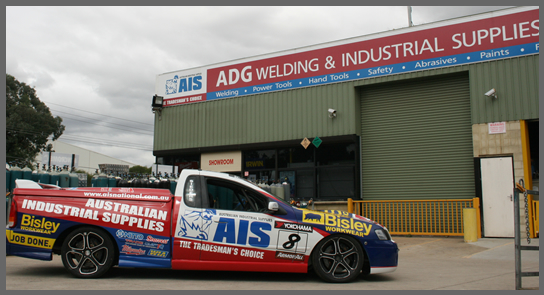 In June 2003 we moved to our current building on Christie Street St Marys. At this time with  new and modern premises the business underwent solid growth for some time and the opportunity presented itself to join the buying group Australian Industrial Supplies mid 2006.

This saw the transformation of ADG Welding Supplies into a broad supplier of national and international brand names in key industrial products. Due to the increased product offering ADG Welding Supplies changed trading name in 2011 to ADG Welding & Industrial Supplies to reflect the broader range.

Today we are proud to offer the most comprehensive product offering to tradies, serious weekend warriors and a diverse range of businesses. Trading Monday to Saturday we are here when you need us and have the greatest range of hardware and Industrial Gases in the west.

Offering a full delivery service we can get you what you want when you want it. We can deliver most products competitively anywhere in Australia. In business today often service is the only differentiation between competitors and all our crew are extremely aware that this is the edge that we need to satisfy.

We hope you find our website informative and we can help you on the phone or drop in and meet the crew.

History:

ADG Welding Supplies was formed in 1982 in a small showroom in Coreen Avenue, Penrith, NSW by Don and Edna O'Reilly. The name came about by Don's name, the initials of Donald Gershwin with  "A" in front of it to promote ADG Welding Supplies in the phone listings.

During the formative years Don & Edna opened a second branch in Power Street, St Marys, NSW which was maintained until Don's passing away in 1991. At this time it was decided to consolidate to the one branch at St Marys. Edna continued to manage the business with the support of daughters and son in laws until ADG Welding Supplies changed hands in 2003.